Plumbing & Pipefitting Apprenticeship Program
Ready to earn while you learn? We want to hear from you! Fill out the interest form below and we'll contact you with details.
Unlock Your Future with TP Mechanical's Paid Plumbing Apprenticeship Program
Are you ready to take the first step towards a fulfilling career in plumbing and pipefitting? TP Mechanical offers a premier Paid Plumbing Apprenticeship Program designed to jump-start your journey to success.
Why TP Mechanical's Plumbing Apprenticeship Program?
At TP Mechanical, we're committed to your success. Our apprenticeship program provides the essential tools and experiences you need to thrive in the plumbing trade:
Hands-On Training: Get ready to roll up your sleeves and work on real-world plumbing projects. Gain invaluable practical experience that sets you apart in the industry.
Expert Mentorship: Learn from seasoned professionals who are passionate about passing on their knowledge. Our mentors are here to guide and support you every step of the way.
Competitive Compensation: Earn while you learn. TP Mechanical offers competitive pay, ensuring you're rewarded for your dedication and hard work.
Locations in Cincinnati, Columbus & Dayton, Ohio
With locations in Cincinnati, Columbus, and Dayton, Ohio, TP Mechanical makes it convenient for you to access this incredible opportunity.
Don't Wait – Start Building Your Future Today!
Invest in your future with TP Mechanical's Paid Plumbing Apprenticeship Program. It's time to turn your ambition into a thriving plumbing career.
Ready to embark on this exciting journey? Contact us now to learn more and take the first step towards your dream career.
TP Mechanical – Your Path to Success in Plumbing and Pipefitting!
Plumbing & Pipefitting Apprenticeship Program Facts
 All instructors are employees of TP Mechanical
Classes are taught one night a week in Cincinnati, Dayton & Columbus, OH.
The program culminates with a team challenge and a celebration banquet, recognizing the accomplishments of the apprentices.
Apprentices receive a salary and full benefits, including PTO and a 401(k) with an employer match.
What Do I Need To Apply For A Plumbing & Pipefitting Apprenticeship?
 Copy of High School Diploma/GED or Letter from school with anticipated graduation date.
Aptitude Test given during the application process.
Which Apprenticeship Programs Are Accepting Applications?
Exciting news for aspiring tradespeople! TP Mechanical will begin accepting applications for the 2024 – 2025 class in May 2024.
If you're interested in pursuing a career in Plumbing/Pipefitting, Sheet Metal, or HVAC, we invite you to apply in person at our Cincinnati, Ohio location.
For those looking to specialize in Plumbing/Pipefitting, Fire Protection, Sheet Metal, or HVAC, our Columbus, Ohio location is the place to be.
And if you have your sights set on Plumbing/Pipefitting or HVAC, we have opportunities available at our Dayton, Ohio location.
Don't miss out on this chance to kick-start your journey toward a rewarding career in the trades. If you have any questions about our program, contact Teresa Kelley at (513) 851 – 8881 for more information. Our paid apprenticeship program will give you hands-on experience and teach you the skills you need to be successful no matter which trade you pursue!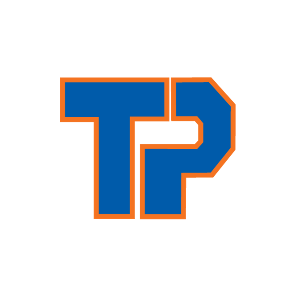 Over the years, I have had the pleasure of not only watching the apprenticeship program evolve, but have been lucky enough to have been involved in the program as an instructor. The apprenticeship program has been through many changes and continues to get better each and every year.
ON-THE-JOB TRAINING HOURS
Discover a Fulfilling Career through TP Mechanical's Paid Plumbing Apprenticeship
Are you ready to make a meaningful impact in the plumbing industry? If you possess the skills and determination, a career as a plumber could be your ideal path. Plumbers are responsible for the installation, repair, and maintenance of a wide range of water and sewage systems, from household fixtures like sinks and toilets to complex industrial plumbing setups. While it may not always be glamorous work, it is undeniably essential.
What sets plumbing apart is the constant demand for skilled professionals. The job growth rate for plumbers is projected to be a solid 14% over the next decade. If you're prepared to embrace this challenge and enjoy the rewards, a career in plumbing awaits you.
Don't hesitate to explore the plumbing industry. It's not just a job; it's a fulfilling and rewarding profession that's waiting for you to take the first step. Dive into your plumbing apprenticeship journey today!
Discover more about plumbing apprenticeships and how they can set you on the path to a successful career. Contact us for detailed information on getting started.
Craft Your Future: Join Our Plumbing Apprentice Program at TP Mechanical
Plunge into an exciting career in plumbing and earn your plumbing license with TP Mechanical's Plumbing Apprenticeship program! As a plumbing apprentice, you'll embark on a fulfilling journey of learning and hands-on experience in the plumbing trade. Our comprehensive program covers a wide range of skills, from installing and repairing pipes to understanding plumbing fixtures and systems. With the guidance of experienced mentors, you'll gain the expertise needed to excel in the field. The best part? In Kentucky, Ohio, and Indiana, completing our apprenticeship program positions you for obtaining your plumbing license. With a plumbing license in hand, you'll have the credibility and qualifications to tackle diverse plumbing projects and build a successful career. Don't miss out on this opportunity to join our Plumbing Apprenticeship program and become a licensed plumber. Take the first step toward a rewarding future in the plumbing industry with TP Mechanical today!